SHINE HUMANITY GARIBSONS CLINIC
Located in Gharo, and managed in collaboration with Garibson's, this clinic is run by a team of 4 qualified doctors who provide outpatient primary care, preventive health education and antenatal services. In house pharmacy, ultrasound and referral services to hospitals in the city are also available.Though patients pay a nominal amount for consultations, three days of medications are provided free of cost. Chronic patients receive a regular supply of life saving medications from the clinic.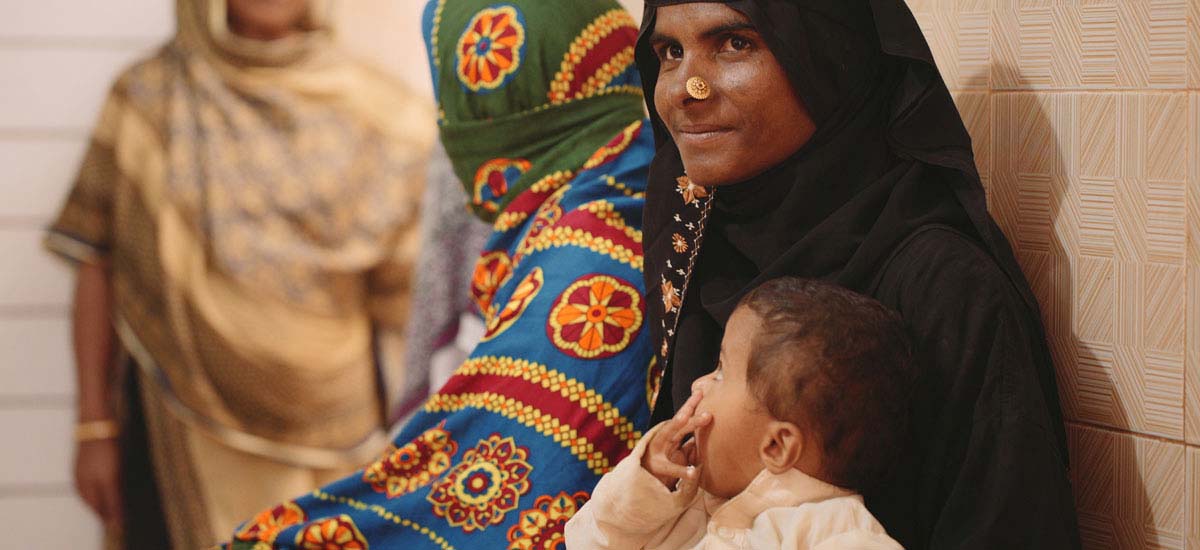 ---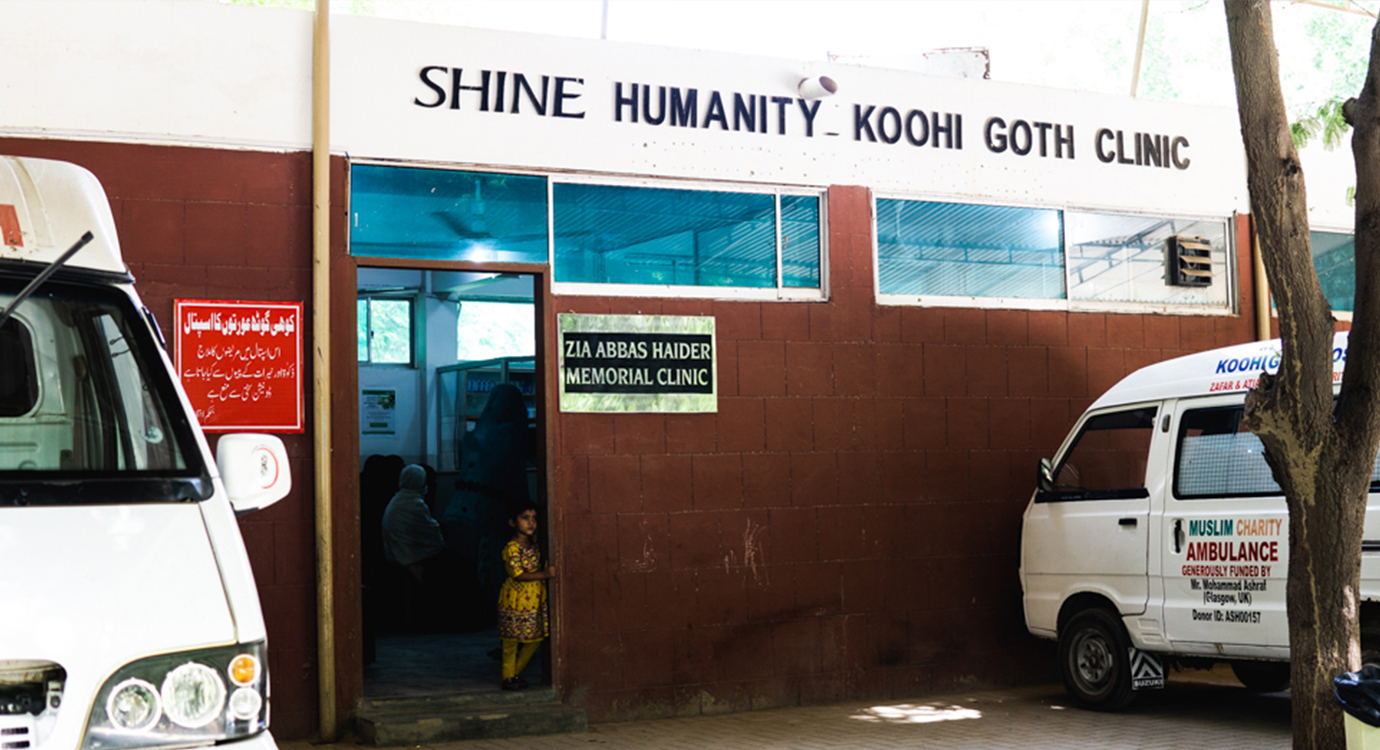 SHINE HUMANITY ZIA ABBAS HAIDER MEMORIAL CLINIC
This clinic is located within the premises of the Koohi Goth Hospital and provides free primary healthcare. Keeping in mind the dire state of maternal and child health in Pakistan-this clinic was launched as a one-doctor Women's clinic and has been sponsored by Mumtaz and Munawar Haider in memory of their son.

---
ZOHRA AND MUMTAZ WELLNESS CLINIC
Located in Mirpur Sakro this clinic is built and funded by the Zohra and Mumtaz Welfare Trust. Since January 2020, SHINE Humanity has been managing the clinic, treating an average of 60 patients a day at this modern facility. This clinic is located about 25 kilometers from Gharo, surrounded by numerous villages that until now have had no access to quality healthcare.

---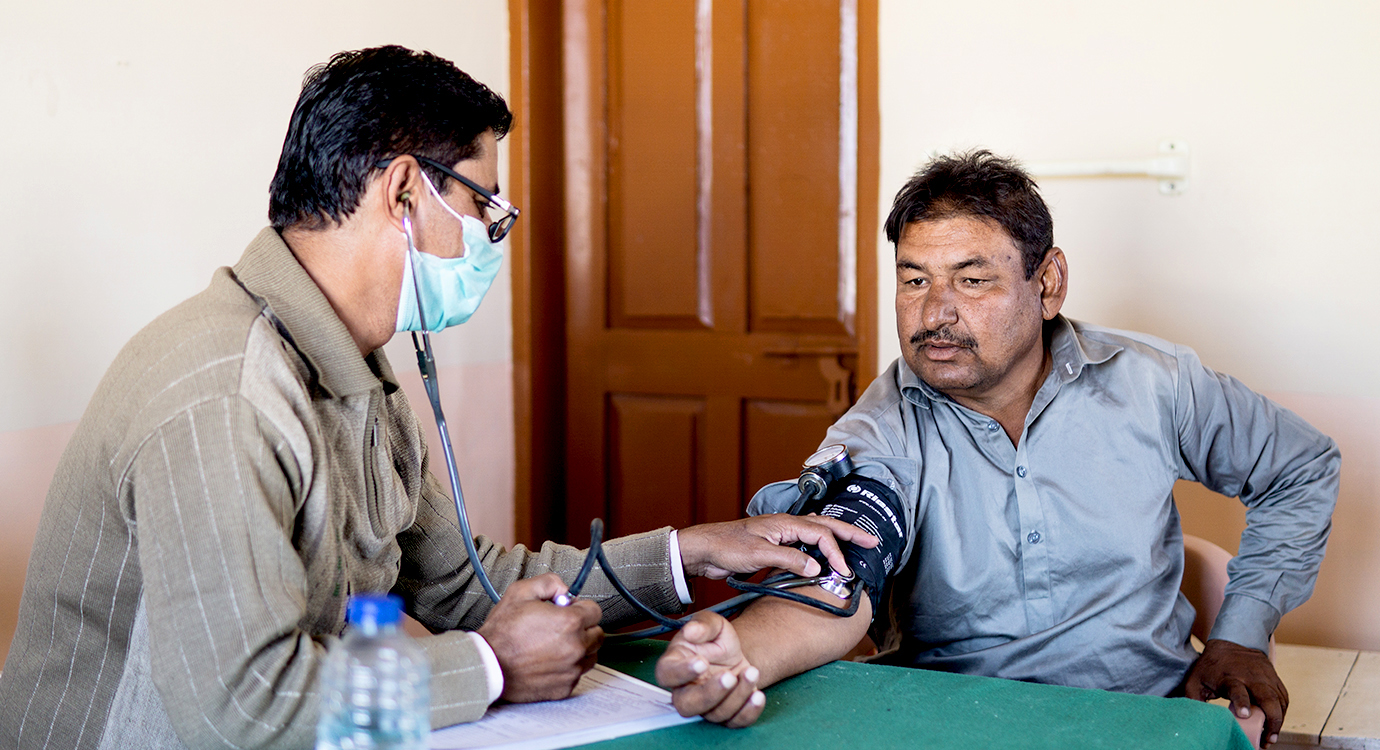 SATELLITE CLINICS
SHINE Humanity adopted a satellite clinic model to provide healthcare access to remote communities in Thatta. Through weekly visits, our dedicated doctors provide consultations to communities in Gul Hassan Samo, Peer Daryabad and Var Town

---
Sehat Express
In line with the United Nations Sustainable Development Goals 10 and 12, SHINE launched its Mobile Health Units to provide a resourceful and innovative healthcare solution to bridge the gap between remote communities and medical professionals. Our clinic is stationed in different parts of Thatta and provides primary healthcare to people in their vicinity.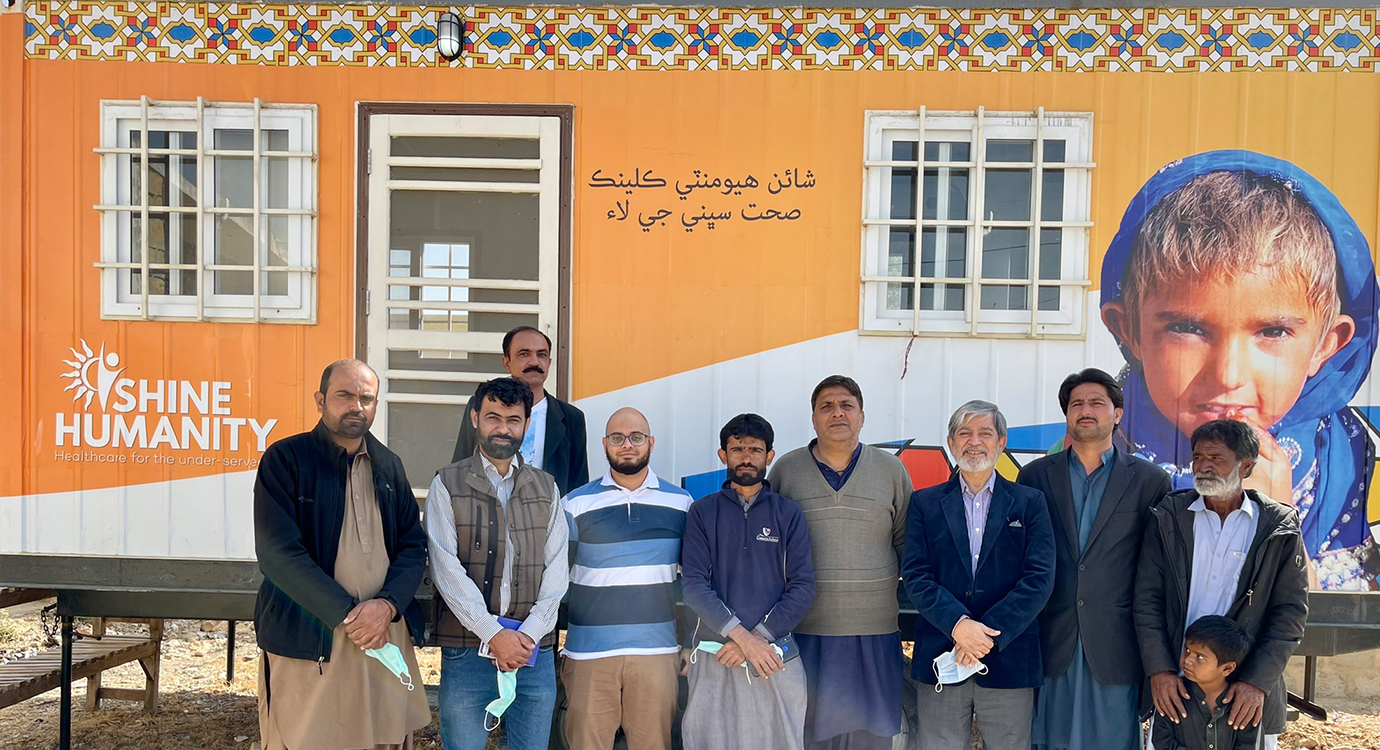 ---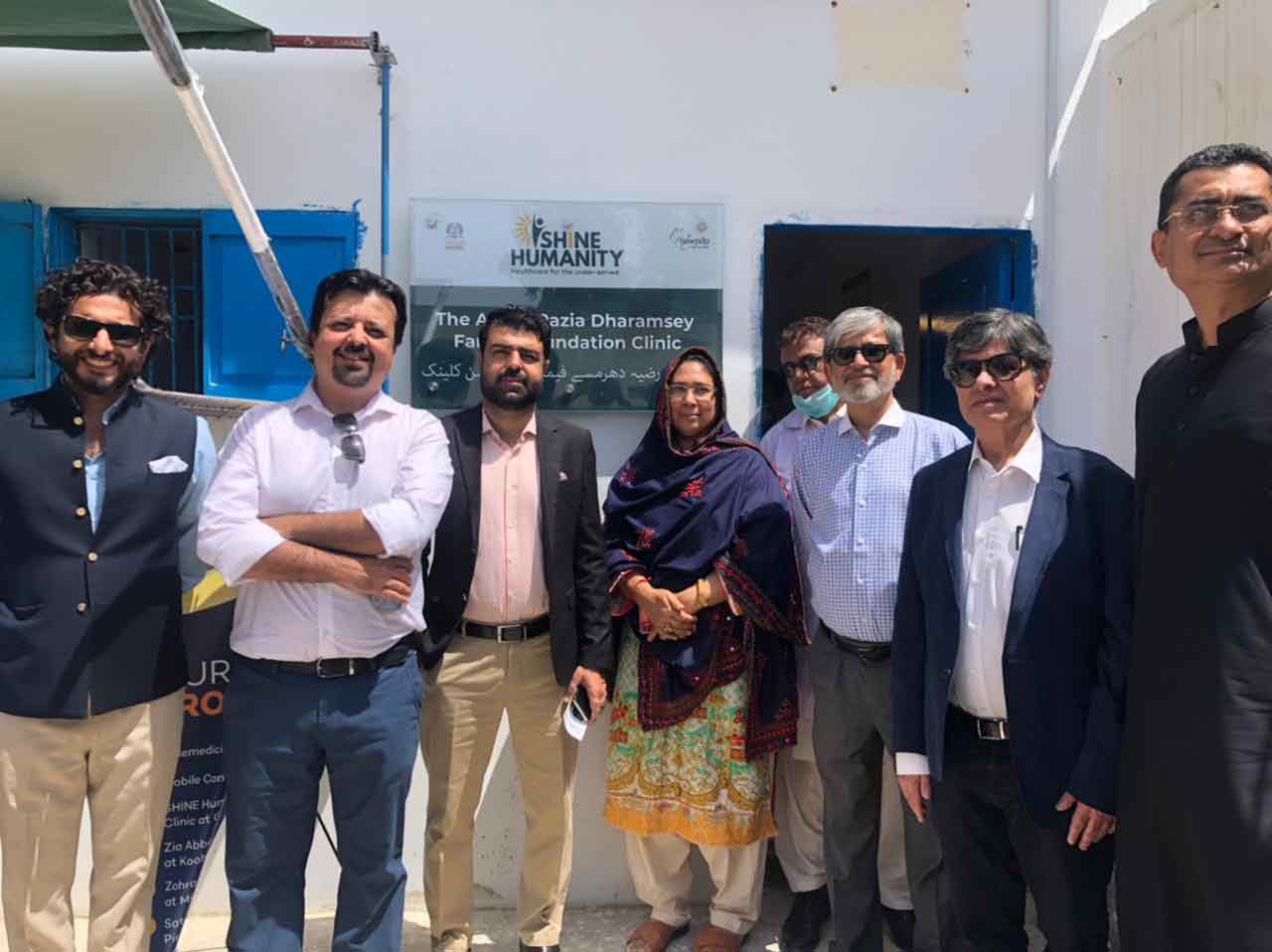 Aziz & Razia Dharamsey Family Foundation Clinic
We inaugurated this clinic in February 2022 in collaboration with NOWPDP, a disability inclusive non-profit which runs the "Moriro Markaz"- a school for disabled children. This clinic is situated in the exterior of the Moriro Markaz and is a one-doctor clinic which provides free primary healthcare to the people of Sujawal as well as to the students of Moriro Markaz. We are very grateful to Aziz and Razia Dharamsey for this kind donation.
---