Our Values
Universal Healthcare for all
Transparency and trust
Technological innovation
Community empowerment

Our Mission
Our mission is to provide access to free quality primary healthcare to every Pakistani irrespective of their class, background, caste, ethnicity etc.

Rationale
Primary healthcare is the first contact between a patient and a doctor. A strong primary healthcare system goes a long way in reducing hospitalizations, detecting diseases early to prevent further harm, improving life expectancy and health literacy in underserved and neglected areas..
Our Vision
We want every Pakistani to have access to quality primary health care regardless of their class, caste, location etc. Our mission is to provide quality primary healthcare in rural areas of Pakistan and remove the inequality between urban and rural healthcare systems.
Our Impact

+
LIVES IMPACTED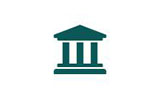 +
MEDICAL PROFESSIONALS TRAINED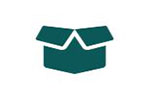 +
FOOD PACKAGES DISTRIBUTED